History Ford Capri Mk II (1974 - 1978)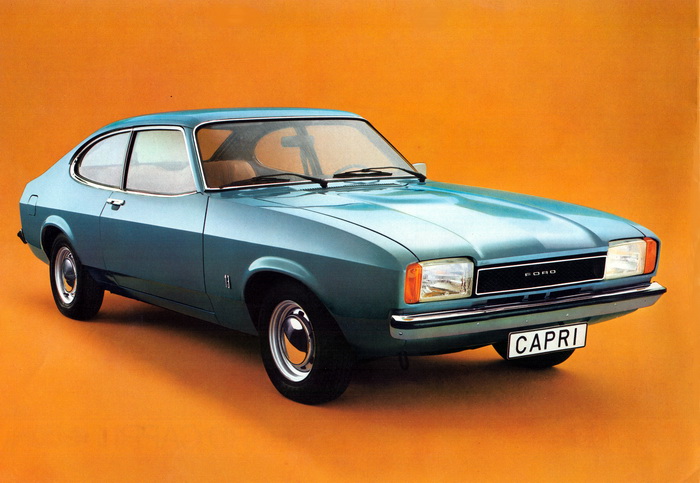 Ford Capri II / Mk II 1300 L - 1975
Evolution and not revolution is the development goal of Capri II.
In February 1974 the new Capri II is presented to the trade press in Zons/Rhineland.
This with sophisticated new technology, functional and aerodynamic aspects and optimised bodywork.
The highlight is the third door. A harmoniously integrated tailgate, without the sporty - elegant character
as a family coupé. The 4-cornered large » broadband headlamps are a striking sign.
For the German and English market there are (74-78) 1300,1600, (76-78) 2000,3000, (74-76) 2300 ccm
Engines to choose from, with the 2300 ccm not required for England.
For the American market: (75-77) 2300 and 2800 ccm.
» Technical data Ford Capri Mk II

Capri I | Capri II | Capri III (II/78) | Motorsport