History Ford Capri Mk III (II/78) (1978 - 1986)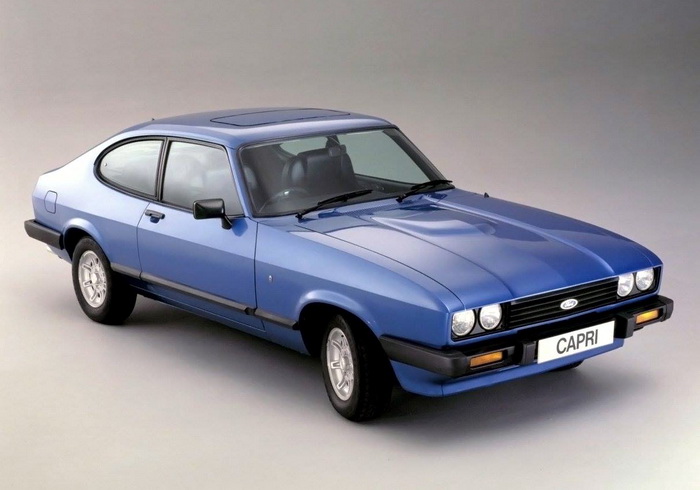 Ford Capri MkIII 1978
In March 1978, Ford introduced the third Capri generation at the Geneva Motor Show, following investments of almost DM 10 million. Ford Intern it is called Capri II/78, which is also shown in all Ford workshop manuals.
But for all Capri riders, lovers and even Ford garages, the changes are so striking that it's hard to believe that they're right away.
is the name Capri III and can be found in all books on the market.
Therefore the 3rd generation is titled in this homepage with Capri III (II/78) or Capri III.
The name research for the analysis of the meaning and origin of the term is therefore also open.
The most striking change to the Capri III concerns the bodywork.
A redesigned nose section with the bonnet pulled down over the two round double headlights.
The combination rear lamps and new push rods also show significant changes.
Of course also concerning the interior with seats and instruments.
The motor selection consists of 1600 - 3000 ccm motors.
In February 1981, the long-awaited » 2.8 litre 160 hp Injection was launched on the market.
From the IAA 1981 onwards, the strongest Capri, a » special series of 200 pieces, can be admired.
Aerodynamically shaped mudguards, front spoiler and rear spoiler.
In addition, a revised 2.8 litre V6 engine with exhaust gas turbocharger and a proud 188 hp.
With the Super GT and Super Injection, the Capri in Germany bid farewell to its worldwide fans
and collectors in 1984.
In England, the last Capri 280 with Series No. 1,886,647 in series production started production on December 19,1986.
For the worldwide fan community, the Capri is still more than just a car:
CAPRI - THIS IS A PIECE OF LIFE PERCEPTION
» Technical data Ford Capri Mk III


Capri I | Capri II | Capri III (II/78) | Motorsport